Michelle Williams talks to Fox News about Hyundai Hope on Wheels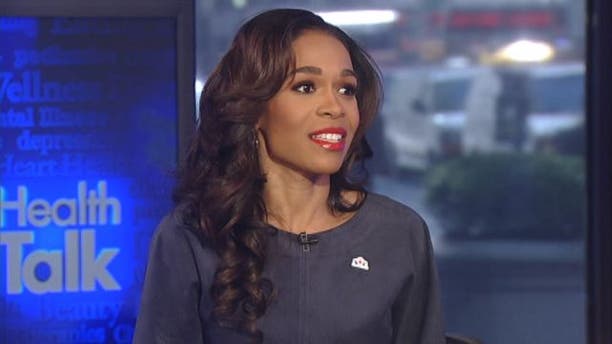 Hyundai Motor America and its dealers have been fighting the war on pediatric cancer for more than 15 years, and to date, they have raised more than $86 million in research funds through their non-profit organization, Hyundai Hope on Wheels.
Fox News' Laura Ingle recently sat down with celebrity Hope Ambassador, Michelle Williams, and 10-year-old cancer survivor, Ashley Burnette, to talk about how they are working with the company to spread hope and save lives.
"Cancer is the leading cause of [disease-related] death in children," Williams told FoxNews.com. "It was so important [to get involved], because when I look at wonderful children like Ashley, I'm like 'Oh my goodness, they are our future.' …Just because they might be afflicted with something, let's help provide a cure. Even if it's not a cure, how about a better quality of life."
Ashley Burnette, of Raleigh, N.C., was diagnosed with stage IV neuroblastoma before the age of 7 and later developed non-Hodgkin's lymphoma.
"Well, when I first learned that I had cancer, I was really scared, and I really didn't know, actually, what cancer was," Ashley told FoxNews.com. "It was really hard for my family, but I had so many supporters – my doctors and nurses – and I just got through the battle."
Ashley underwent a series of treatments over the course of nearly two years – including surgery, chemotherapy, radiation, a stem cell transplant and countless antibody infusions. Eighteen months ago, she entered a trial for neuroblastoma survivors, aimed at keeping cancer away for good.
"I'm doing great today," said Ashley. "I'm on a trial that's for people that are in remission, and I'm doing great. I just take some pills every day, and that's it."
Primary funding for Hope on Wheels comes from Hyundai Motor America and its more than 800 dealerships throughout the country. This year, the non-profit kicked off a special campaign to raise awareness called "Just One Wish" – something Ashley said she was excited to be a part of to give back.
"'Just One Wish' means, in my opinion … if I had any wish to do anything in the world that I would want, what would it be?" said Ashley. "And of course, being a cancer survivor, I would definitely pick to spread hope all around the world – and maybe even find a cure for cancer."
Williams said she has heard from cancer survivors around the world on social media since becoming involved with Hyundai Hope on Wheels.
"Some cancer survivors hit me up on Twitter, so this Destiny's Child song, "Survivor" came to mind," she said. "Just to let them know #survivor – and that's what you are."
To learn more about the organization and how you can get involved, visit HyundaiHopeonWheels.org. You can also follow them on Facebook and Twitter.
Source: FOX News