Michelle Williams joins Hyundai Hope on Wheels
Michelle Williams and Hyundai have partnered to give back with Hopes on Wheels.
Hyundai Hope On Wheels is a foundation that began back in 1998 when Hyundai and a group of New England-area dealers committed to the fight against pediatric cancer by launching a local initiative to support the Jimmy Fund at the Dana-Farber Cancer Institute. This activity grew to become Hope On Wheels, a leader in the fight against pediatric cancer nationwide. Now in its 15 year, Hyundai Hope on Wheels with the support of its more than 800 dealers and millions of Hyundai owners has raised more than $72 million dollars for pediatric cancer research.
This year Michelle Williams has proudly joined the team to help make a change and help the children giving back to the community and all the children that face fight against pediatric cancer.
Via Michelle Williams Facebook page:
I am proud to announce I have partnered with Hyundai Hope On Wheels to show my support in the fight against pediatric cancer. Every 36 minutes a child is diagnosed with cancer in our country. That is just not right. I hope you will join us to #EndChildhoodCancer by raising awareness for this terrible disease. To learn more about the work Hope On Wheels does, visit http://bit.ly/hopeonwheels
Michelle Williams performed "The Greatest" at the launch event Thursday evening.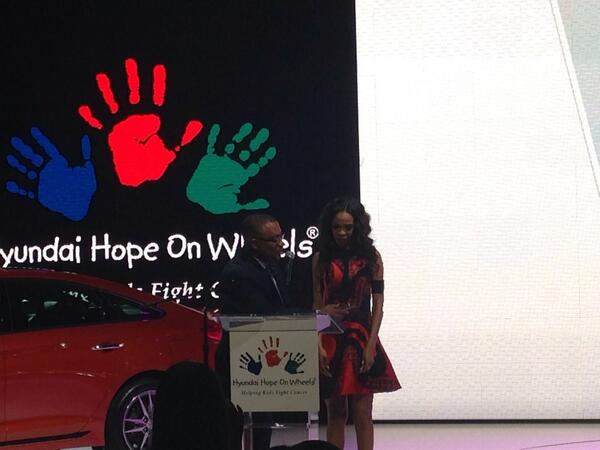 Learn more about Hyundai Hope on Wheels: https://www.facebook.com/HyundaiHopeOnWheels and http://www.hyundaihopeonwheels.org/